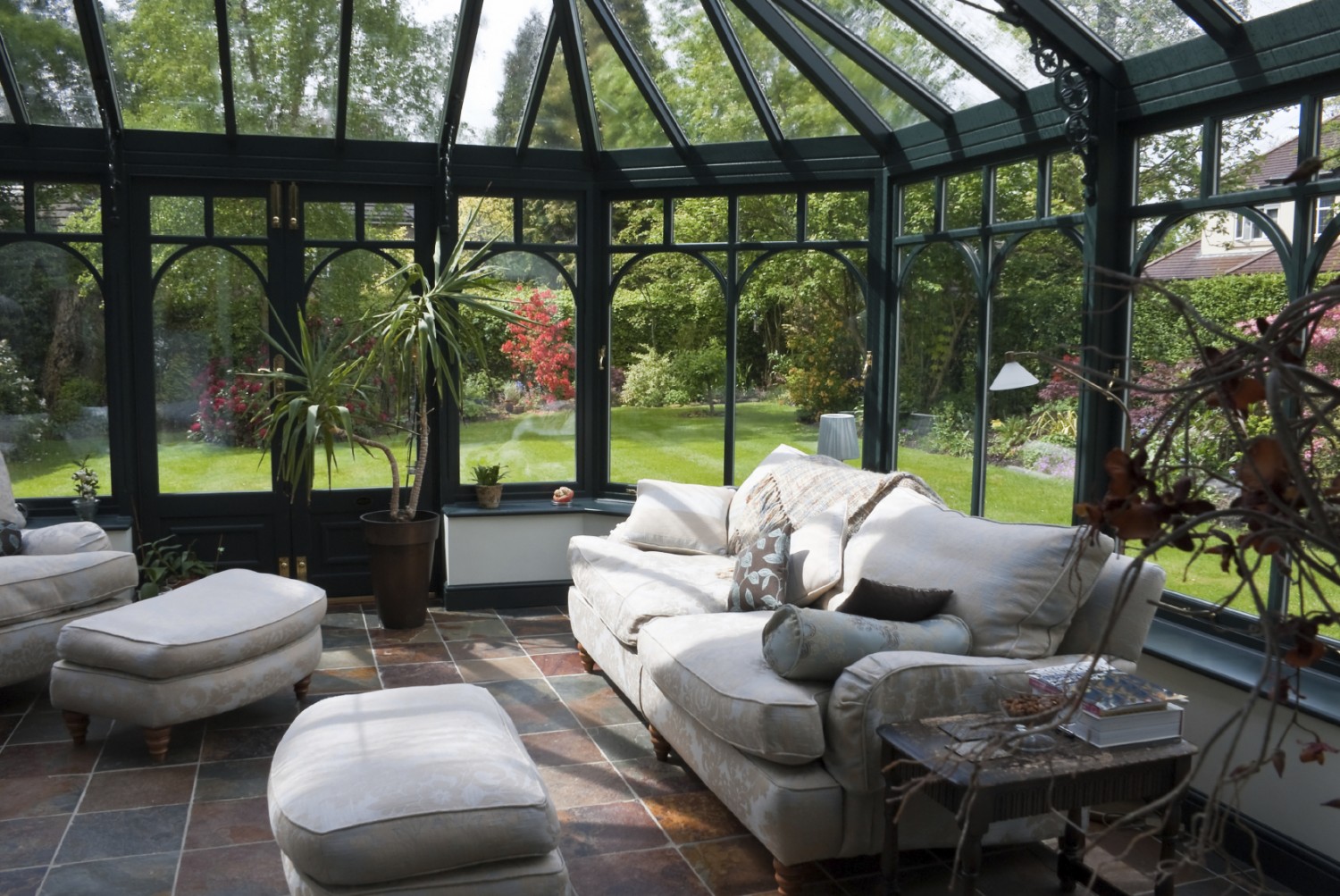 DIY Conservatory Projects
A lot of homeowners really want to add a conservatory to their home. Your home can be completely transformed just by adding a conservatory. Large families, small families, and families just starting out can all enjoy a conservatory. They are a wonderful way to enjoy the outdoor weather without dealing with the outdoor elements. It doesn't have to be difficult you can choose to start a do-it-yourself Conservatory project and do it yourself! Take a moment to learn about the different types of conservatories you can build.
Just imagine, family dinners outside while the sun is going down in your beautiful new conservatory. The possibilities are endless with this useful resourceful addition to your home. What is it that would draw you towards wanting a conservatory? Perhaps you are drawn towards the conservatory because you want to have a room in your house that is solely dedicated to relaxation. Or perhaps you have a large family and you want to use the space for a more practical purpose. This area could become a television or living room or area to eat.
Once the designated main use for the conservatory room you can begin to make other planning Arrangements. Planning permission is almost never required but it's a good idea to take a moment and check before you begin dreaming. You will almost never have to get planning permission for a conservatory. An example of a conservatory that would need permission would be one that covers over half of your property.
Where would you like your Conservatory to go? A conservatory with a North-facing direction will be colder in the winter. This is why you'll probably want to consider installing heating. Another option is to have your conservatory in a South facing direction. The afternoon sun will keep the conservatory nice and toasty. Which of course is why some type of air conditioning system is a wonderful idea.
The materials are the next part of the process. Your do-it-yourself DIY conservatory will have different building options. PVC is a cost-effective material Choice. If you have extra money in your budget you can invest in a really nice floor. PVC is not an acceptable building material for every project. You will also want to personalize your ceiling.
Most conservatories have a glass roof. This is so you can see the stars at night and enjoy all of the outdoor benefits. Another idea is to get solar control glass. A lot of benefits will come with solar control glass. One is limiting and minimizing your carbon footprint.
It doesn't have to be hard to make your diy conservatory dreams a reality. Don't be shy to choose the options that you like the best even if it's not the norm. The conservatory will be enjoyed by family and friends for years.