Setting Up Dining Room Furniture in Your Home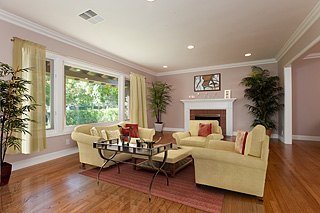 Have you just purchased your new dining room furniture and you don't know how to set it up on your very own home? Well of course you want this part of your home look very special because this is where you spend your time with your family and this is where you share your meals with the people whom you love and are special for you.
Probably the first thing that comes into your mind is giving the people who eat meals with you in this room feel the comfort and ease while sharing special moments with you. Setting up or arranging your dining room may not be that hard when you conceptualize what it should look like, the challenging part is getting to move all the fixtures and other pieces you have in the room to make sure it matches your dining set. As long as you have the right dining set which matched the style of your home, moving and arranging other pieces in the room would not be an issue at all.
Now, the first thing that you have to consider in arranging the room is where you will be able to store other accessories which are needed in the dining area. The key to setting up the dining area properly is to know how to organize everything. If you have accessories which seems to make the room look somehow cluttered, it would be more appropriate to have these objects placed in a cupboard. One of the best ways to preserve your china ware utensils and any other accessories which you use in presenting your meals is to have them stored in a secure place such as chest or drawers for your utensils and napkins, while making use of a china cabinet for your chinaware.
Aside from allowing enough space for your dining set, you can also set up the whole room where you can integrate new or old dining room furniture to serve its purpose. Either if the purpose of these furniture pieces would be for safe-keeping or to make your dining area look more appealing, you should be able to make the whole styling and interior designing thing work for you and the people you will be sharing this room with. Start with organizing things and the rest will follow.